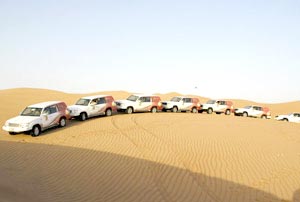 There are so many ways to enjoy in Dubai. Dubai has become a new hotshot in the tourism industry, and tourists love to visit it quite often. People from all over the world visit Dubai to enjoy amazing architecture; enjoy desert Safari, shop and dinner on the cruise. You will have a memorable trip to Dubai, and you will get so many things to do and see. You will love to come again and again every summer for vacation.
One of the recreational things that you will build your memories during your vacation is Dhow dinner Cruise. It is something exciting and romantic. Imagine having dinner with your beloved under a moonlit sky. You will get to enjoy your dinner with Arabic melodies and music for which Dubai is famous for.
Dubai is well known for their Dhow dinner Cruise and these have been used for the purpose of transportation for several years now. Earlier these ships were used to transport courtier from one country to another such as India, Africa, and Pakistan etc. and now have become the centre of entertainment.
Going on a Dhow dinner cruise in Dubai is famous tourist activity. Thus, go for the Dubai Dhow Cruise Tour Package and enjoy your holiday to Dubai. You will have a different experience while you choose the Dhow dinner cruise. You get to enjoy UAE music, sightseeing, traditional cuisine and everything all under one roof.
You Get a Pleasing Experience
The environment on Dhow at night is quite pleasant. You get to experience a cold breeze from the placid waters of Dubai creek. The air is so pure that it soothes all your senses. The experience on the waters will be something great and exciting and unforgettable. Thus you should go for it at least for once.
You Get a Glimpse of Glittering Dubai
You get to have a panoramic view of Dubai at night. The sparkling skyline of the beautiful buildings and the other amazing monuments give the marvellous view to the tourist who visits it at night.
Relish the International Cruise
This is the best part of cursing on the dhow at night. You also get to enjoy the mouth-watering international delicacies along with the Arabic welcome drink, coffee and fresh dates. To have a dinner of the floating boat is a memorable experience.
Enjoy Traditional Belly Dancing
With Dubai Dhow Cruise Tour package you can enjoy the traditional belly dancing of Arabia. It provides you with the best cruising experience on a dhow dinner cruise in UAE.
Both Adults and Children Get Entertained
One of the advantages of the Dhow dinner cruise is that both children and adults get equal entertainment. Magic shows, live DJ, stand-up comedies, etc. It also offers fun to the guests and makes the environment relaxing and full of ease.
Travelling in Dhow dinner cruise Dubai especially in the night, feels outstanding. There are several other reasons apart from the ones mentioned above why you should go for a dhow dinner cruise.