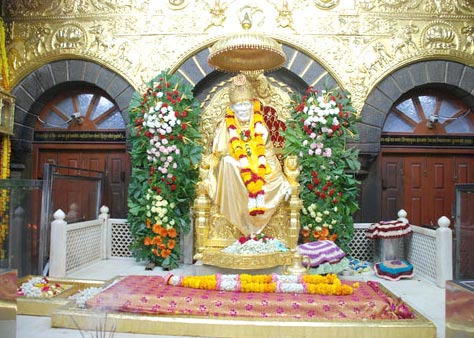 Shirdi is a small town situated in the small district of Maharashtra named, Ahmednagar. Shirdi happens to be 258 km from Mumbai, 58 km from Manmad, 180 km from Pune, 82 km from Ahmednagar and 90 km from Nashik. Shirdi is considered as to be one of the most visited holy places and is dedicated to the holy saint named, Sai Baba. That is why Shirdi is known as the Land of Sai, is famous for the shrine of Shirdi Sai Baba. This is what happens to be the USP of this place.

As far as Mahabaleshwar is talked about, it is known as to be the green gem located in Maharastra. Mahabaleshwar is a beautiful place famous for its temple with the name Mahabaleshwar temple. Moreover, the land of Mahabaleshwar is bestowed with the abundance of spellbinding scenic beauty.

Best time to opt for Shirdi Mahabaleshwar Tour

For those who are planning to travel to Shirdi and Mahabaleshwar, they must know that the best time to visit Shirdi is all round the year but the peak season happens to be from October to November. On the similar lines, the best time to visit Mahabaleshwar is in the winter season that falls from the months of December to February.

How To Reach Mahabaleshwar From Shirdi

By Train: For all those who travelling via rail, one can easily reach Shirdi by travelling to Pune Junction from Mahabaleshwar by taxi which will take for over 3 hours. After that travellers can opt a train for Daund Junction that is for over 2 hours, which will take you to Sainagar Siridi in 6 hours.

By Bus: For all those who are planning to travel via bus, one can opt for the bus going to Pune, which will take for around 5 hours and then from Oune to Shirdi, which will take 6 hours more. Those who wuld like to travel non-stop, they can opt for the bus going directly to Shirdi which will take you to the destination in around 10 hours.

By Taxi: For those who want to explore by taxi, they will take for over 6 hours to reach Shirdi from Mahabaleshwar.

Attractions of Shirdi And Mahabaleshwar

Shirdi:
 Shirdi Sai Baba Temple
 Shani Shingnapur
 Sai Heritage Village
 Khandoba Mandir
 Hanuman Mandir / Maruti Mandir
 Bhandardara

Mahabalshwer:
 Mahabaleshwar Temple
 Venna Lake
 Mapro Garden
 Pratapgad
 Lingamala Falls
 Elephant's Head Point
 Mini Kashmir
 Parsi Point
 Babington Point
 Bhushan Mahamuni
 Lodwick Point
 Lord Mahabaleshwar Temple
 Connaught Peak
 Table Land
 Rajapuri Caves
 Panchgani
 Arthur's Seat
 Morarji Castle
 Bombay Point
 Chinaman's Falls
 Helen's Point
 Dhobi Waterfall
 Wilson Point
 Tiger's Spring

There are a number of Shirdi Mahabaleshwar Tour Packages available online and with many travel agents. You can get in touch with them and can easily personalise you Shirdi Mahabaleshwar trip. There is no denying the fact that all of you are going to have hell of a time visiting these two beautiful places of India in the lap of Maharashtra. Happy journey!!!